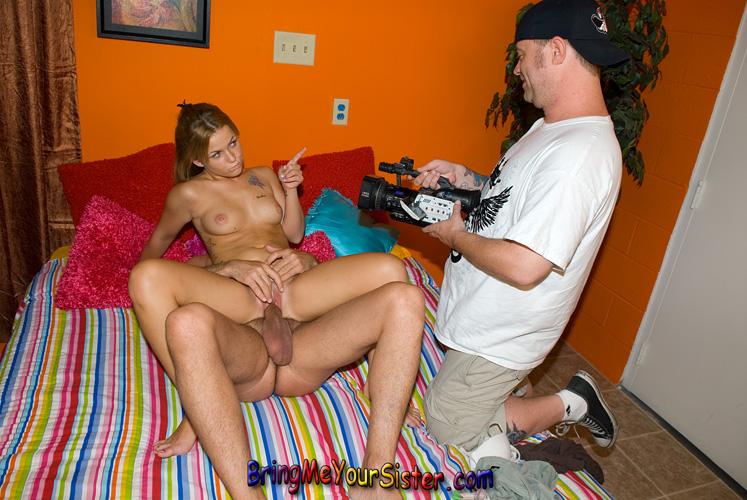 Content Type: Pictures
Featuring: Kaydence Skye, Richard Nailder, Ralph Skye
Published: 01 Jun 2014
Category: Couples Fucking
Tags: Redhead, Pierced, Petite Girls, Old and Young, Nice Tits, Natural Tits, Little Ass, Hard Body, Fucking After Cumshot, First Time, Fingering, Eighteen, Cunnalingus, Cum On Pussy, Creampie, Cock Too Big, Braces, Boy Kissing Girl, Big Cock, Belly Cumshot, Amateur, Small Tits, Tattooed, Teen
Number of pictures: 757
Associated Videos: Cute Redhead Teen Reluctantly...
Cute Redhead Teen Reluctantly Fucks For Her Brother
Well, actually the little slut didn't wreck her brother's tattoo but she did fuck it up by spreading her legs. Actually, she fucked her brother's tattoo artist to get a little ink of her own and when she stopped fucking her brother's tattoo artist, the tattoo artist refused to finish her brother's ink. Now her brother is forced to spend $600 to get his ink finished elsewhere. So, knowing that his sister already fucks for what she wants, he decided to pimp the little slut out in her first porn video. See Kaydence Sky get fucked for the first time on camera as her brother films it. Only at Bring Me Your Sister.