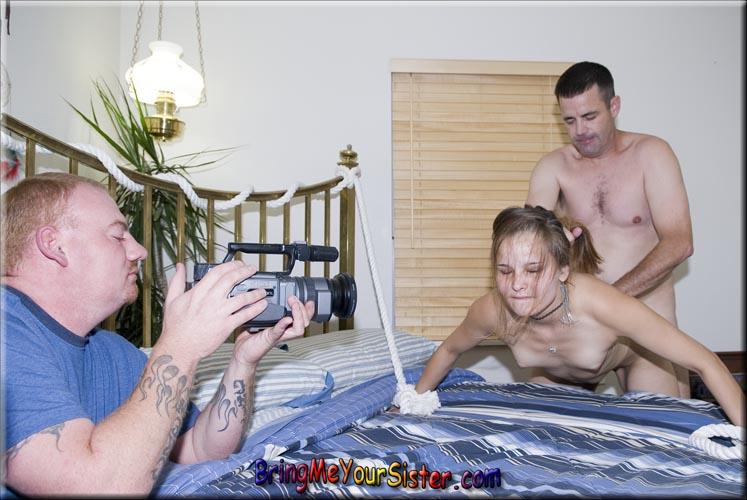 Title: Hannah - Josh's Half Sister
Content Type: Pictures
Number of pictures: 347
Published: 01 Aug 2014
Featuring: Naughty Hannah, Richard Nailder, Josh Bingham
Category: Couples Fucking
Tags: Amateur, Belly Cumshot, Brunette, Cumshot, Cunnalingus, Doggie Style, Eighteen, Female Orgasm, Fingering, First Time, Flexible, Fucked Hard, Hard Body, Latina, Multiple Orgasms, Natural Tits, Old and Young, Petite Girls, Porn Audition, Shaved, Small Tits, Tan Lines, Teen
Associated Videos: Hannah - Josh's Half Sister
Hannah - Josh's Half Sister
Josh's mom divorced his dad and remarried but that didn't keep his half-sister from fucking his dad - just because her mom used to...... This pissed Josh of more than a little bit, to think that his mom and her daughter had fucked his dad. Sure she's not related to the old bastard but it's still weird for him. It might not be so bad bad but the cunt had to flaunt it in front of his friends so he wants a little revenge. In reality, this might not have been the best "revenge" for a little sister that loves fucking older guys but who am I to complain? If you ask me, Josh just wanted to see what his father had been fucking.