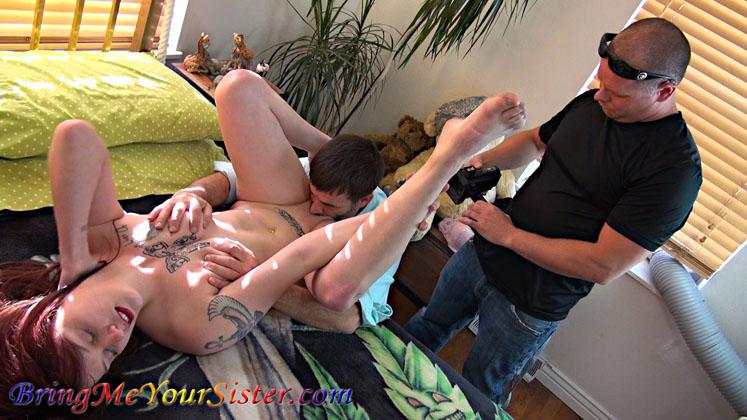 Sister Fucks To Pay Her Brother Back
Dominic Adams showed up with his sister Envy looking for a way to get the cash to repair the motorcycle she knocked over so he could race on the weekend. The deal we struck was I would pay to repair his bike if he would film me fucking his hot tattooed sister. Watch this guy's little sister take a fat cock and get covered in cum as her brother films his sister fucking.
Content Type: Pictures
Featuring: Envy Adams, Richard Nailder, Dominic Adams
Published: 01 Aug 2015
Category: Couples Fucking
Tags: Tattooed, Tall Girls, Small Tits, Redhead, Old and Young, Hard Body, First Time, Amateur, Alt Girl
Number of pictures: 160
Associated Videos: I Think You Sister Likes To...