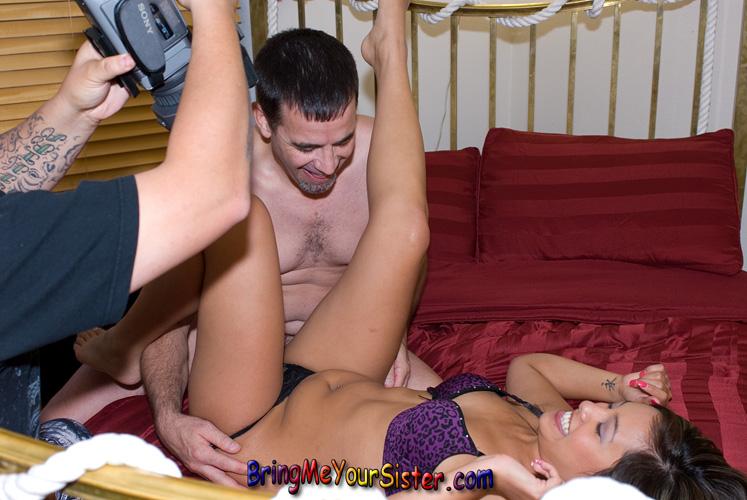 Title: Alliyah Sky Fucked While Creepy Brother Films
Content Type: Pictures
Number of pictures: 60
Published: 01 Feb 2015
Featuring: Kai Sky, Richard Nailder, Alliyah Sky
Category: Couples Fucking
Tags: Reverse Cowgirl, Natural Tits, MILF, Long Hair, Doggie Style, Cunnilingus, Cumshot, Cocksucking, Brunette, Big Cock, Asian, Amateur
Associated Videos: My Sister's A Thief And Needs To Be Punished
Alliyah Sky Fucked While Creepy Brother Films
I think my sister get's off my letting her brother film her fucking because this is the second time the little cunt has let me get inches from her sweet little pussy with a camera. It all started when my sister pipped me off - so I decided that maybe the perverts at Bring Me Yous Sister could help. So here I am again, with my sister, Alliyah Sky, getting ready to film my sister getting grudge-fucked by the dirty old man that runs the site. I made a pretty good sister porn video of my sister so if you like legal sister porn, join today and start downloading.