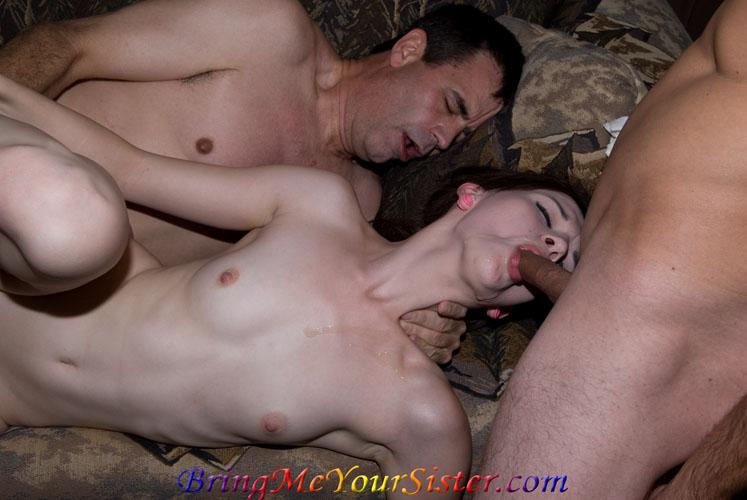 Sexy Sister Savanna Minx Fucked By Father-Son Tag Team
Savanna Minx screwed up and now she was lying on my couch with my cock in her cunt and my son's cock in her mouth as her brother filmed her in her very first on-camera sex scene. Watch this orgasmic 18 year old cry out in ecstasy in front of her horny brother as we fill her with old and young cock.
Content Type: Pictures
Featuring: Savanna Minx , Richard Nailder, Jake Jurgen, Jay Minx
Published: 01 Dec 2017
Category: Couples Fucking
Tags: Teen, Small Tits, Skinny, Shaved, Porn Audition, Petite Girls, Old and Young, Natural Tits, Multiple Orgasms, Little Ass, Hard Body, Fucking After Cumshot, Fucked Hard, First Time, Female Orgasm, Facial, Eighteen, Cunnilingus, Creampie, Cocksucking, Brunette, Big Cock, Amateur
Number of pictures: 260
Associated Videos: Adorable Little Sister Fucked...